Flower headbands for babies (and adults, too!) are a popular trend right now. These little gems make a great gift for expectant moms, or maybe you want some for your own little cutie. If you have seen these for sale in boutiques you know that they can be quite spendy, between $5 and $15 each, on average. If this is not in your budget, consider making them on your own. There are several different possibilities, and each one can be unique. Do not be afraid to add your own, special touch to these headbands so they can be a reflection of you, made with love.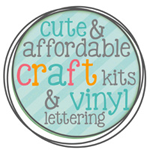 Supplies to Make A Baby Sized Flower Headband
Before beginning, gather all materials (check online craft kits as well, as they often offer project-based packs):
Scissors
Elastic
Measuring tape or ruler
Hot glue gun and glue sticks
Silk flowers
Adhesive gems, glitter glue or buttons
Feathers, beads, ribbon, or any other type of flair you might want to add
Steps to Creating a Flower Headband
Step 1.  Cut your elastic to the desired length. Standard sizes for headbands are
Newborn: 14 inches
One year: 15 inches
Toddler: 16 inches
Child: 17 inches
Adult: 18 inches
Because elastic is stretchy, if you get it a little too short you shouldn't have a problem.
Step 2. Glue the two ends of your elastic together with your hot glue gun. Set aside.
Step 3. Disassemble your silk flowers, layer by layer. This will give you several rounds of petals per flower.
Step 4.  Once you have several flowers and colors disassembled, mix and match, layering the flower rounds together to make a unique looking flower. Once you have a "new" flower that you are happy with, it's time to get out your glue gun again. Although there is a hole in the center of each flower, it shouldn't be too large. Place hot glue in the center area of each flower, one by one, and glue the layers together.
Step 5.  Now that you have the basic flower done, glue the bottom to your elastic headband. Make sure to glue the flower to the ends of the headband that are already glued together. This effectively hides the ends of the headband.
Step 6. Embellish! Now you can have some fun! Consider adding a jewel to the center of your flower to give it some bling. You can also add dots of glitter glue to the petals, or to the center area of the flower, the sky in the limit. If you are not into bling, a button is a cute substitute for the center of your flower.
Optional Additions: There is no "right" way to make a headband. What is most important is that you are happy with the finished product.
Here are some fun things you can add to make the finished product a reflection of your personal style:
Make more than one flower for the headband
Add feathers or bows to the headband
Use uncommon or striking color combinations
Add ribbon to elastic for additional texture
Make headbands in your favorite team colors
Use different elastic widths, colors, styles and textures such as lace
Instead of elastic, try using ribbon or even grosgrain ribbon for the headband
Making similar or coordinating styles for Mom and baby can be a fun challenge, as is making one for older sisters or cousins. The possibilities are truly endless, making this a fun craft project that never gets old.  Create a fun flower headband today!
Have fun, and happy crafting!
 This post is brought to you by Thoughts In Vinyl