We all have that one guy on our list who has everything and never gives a hint on what he really wants.  This just happens to be my father and husband, I'm always on the lookout for something unique for them.  I find the gifts they like the most are something they can use in their everyday lives.  This is the reason why my gift guide for the hunter in your life was born!
7 Fun Gifts for the Hunter in Your Life
I'm sharing a few of the things that caught my eye and would be perfect for any hunter or outdoorsman on your list.  While some of the items are more novelty than useful they're still unique and come from the heart.  I've included my affiliate links directly to the Etsy items to make them simple to find!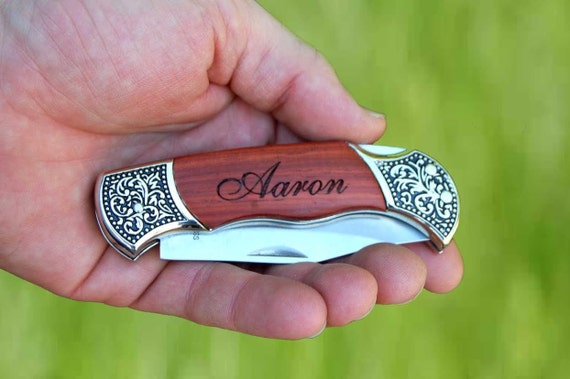 This gift will run around $30 and can be engraved with any message or name with up to 3 lines of text!  Each knife is made to order and handmade too.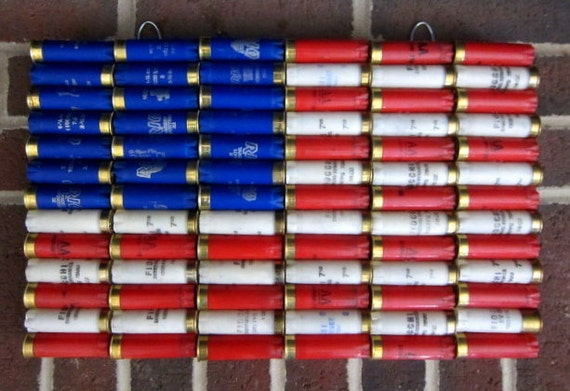 While this might scream DIY to you, my attempt would be a huge fail.  This shotgun shell flag runs right around $50 and measures 16.5 x 10.5″.  If you don't like this design they also offer custom orders in the Ready Aim Craft Etsy Shop.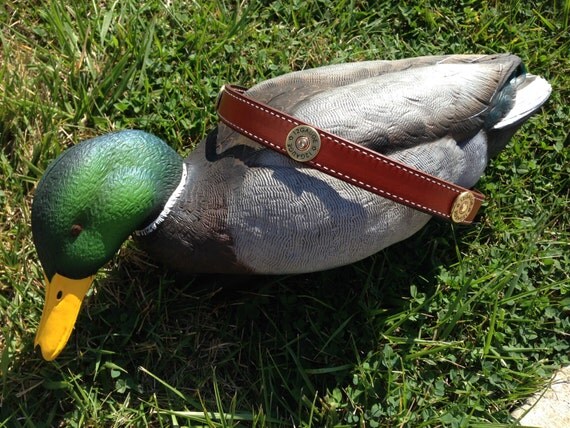 Leather Shotgun Shell Dog Collar
Why not spoil his the hunter's best friend – his dog!  This collar is handcrafted out of full grain leather, 1 inch thick and adjustable 20-22 inches.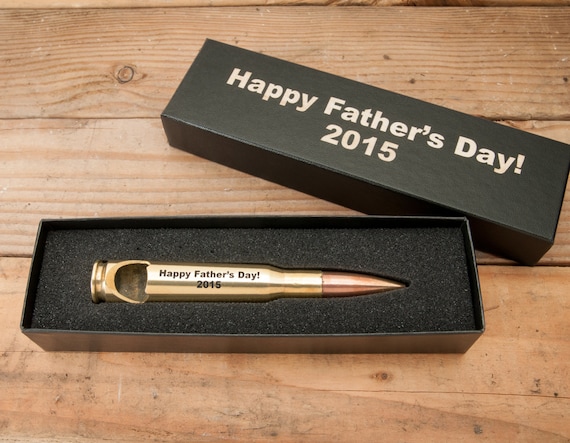 The .50 Caliber Bullet Bottle Opener is made from previously fired ammunition, you can engrave 1 or 2 lines with up to 25 characters per line on the bottle opener and up to 4 lines with up to 30 characters per line on the gift box.  This would make the perfect gift for the hunter who also enjoys a beverage or two over the holidays!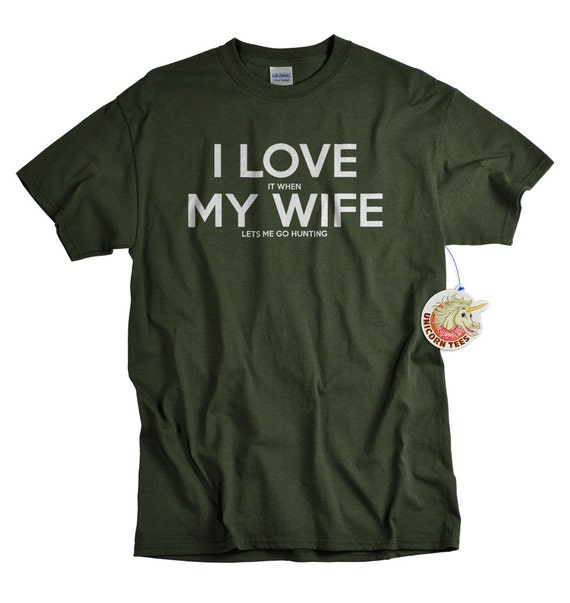 When it comes to men clothes are always a safe bet!  I find the guys in my life never purchase their own clothes so the holidays are the perfect time to add a couple new pieces to their wardrobes.  I like to keep things fun so this shirt would be perfect and in the Unicorn Tees Etsy Shop if you order 4 shirts you get the 4th one free!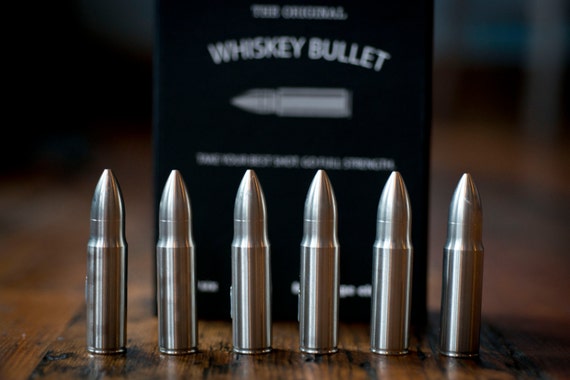 Custom Engraved Whiskey Bullet Beverage Chiller
These stainless steel bullets can be used to cool your whiskey, scotch, vodka, white wine, etc. Unlike ice, Whiskey Bullets chill your liquor without diluting the flavors.  The fun part is you can custom engrave them, making this gift unique to those who receive it.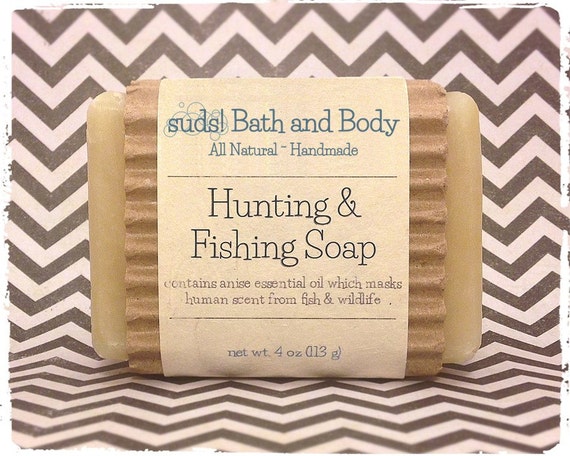 Need aThis hunting and fishing soap contains anise essential oil which covers up the human scent and smells just like black licorice! When hunting: shower with it before heading out to get the "big one". When fishing: wash hands with it before you bait the hook.
When it comes to gift giving I like to keep things simple and unique.  I try to match a gift to the person I'm buying it for and always put a little personal touch on it so they remember me every time they use it.
Need a little more gift-giving inspiration?  Check out the Etsy Holiday Hub.
What gifts would you purchase for the hunter in your life?
This post contains affiliate links, thank you for your continued support.